BNR Nieuwsradio: Wat als we een voltijdbonus invoeren?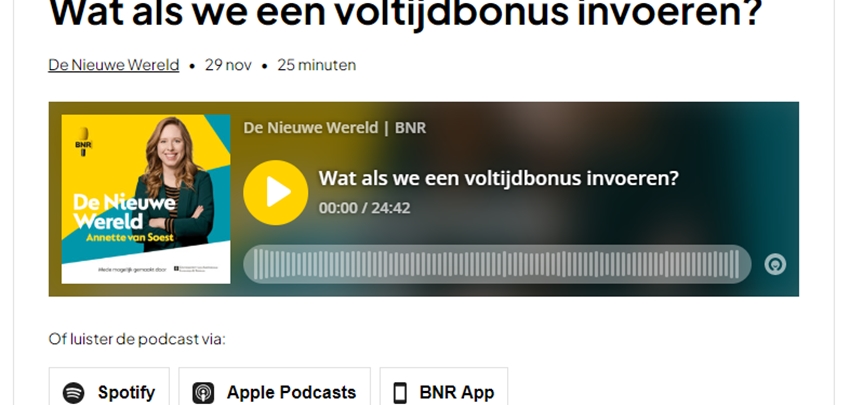 The Netherlands has a high percentage of part-time workers compared to other countries, creating personnel shortages in many crucial sectors (e.g. schools, health care). How can we motivate people to work more hours, and is a full-time bonus effective in this regard? Susanne Scheibe was interviewed on these questions by the BNR Nieuwsradio in November 2022.
You can listen to the podcast via this link.