New publication on "The interactive effect of goal attainment and goal importance on acculturation and well-being"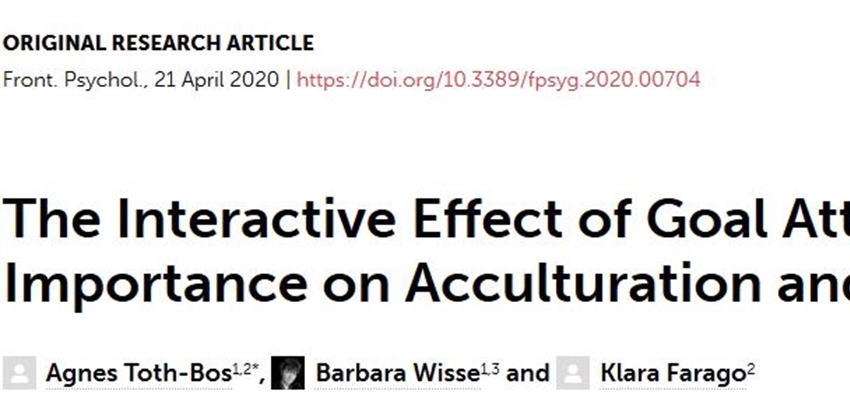 Agnes Toth, Barbara Wisse, and Klara Farago investigated whether migrants' acculturation and well-being can be seen as a function of their pursuit of intrinsic goals.
It was posited that the attainment of intrinsic goals would positively predict migrants' level of acculturation and subsequent well-being, particularly when migrants deemed these goals to be important. The hypotheses were tested in two scenario studies and two surveys.The results support the idea that goal pursuit helps migrants adjust to their host country and live happy lives in the changed context. By helping to organize one's efforts, determine one's actions, and frame feedback on one's progress, goals enable migrants to settle in their new context and manage the unknown and uncertain and ultimately to feel satisfied with their lives.
The published article can be accessed here.